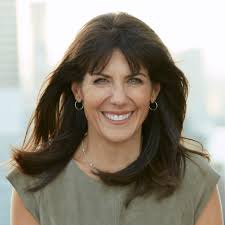 Jean Chatzky
During her divorce – one of the most difficult and uncertain times in her life – Jean Chatzky finally decided to take control of one of the most important relationships in her life; her relationship with her money. And from that point forward she began to feel more in control of her money as she gained the skills and confidence to financially take care of herself and her kids.
With her growth of financial awareness came a realization of the massive paradigm shift that is taking place with women and money. Not just women's own money, but of the entire financial makeup of society and how women will become more in power of that wealth and money. She believes women are gaining greater control, power, and independence with money. 
Jean shares how women will "inherit twice" as a massive intergenerational transfer of wealth takes place and women inherit wealth from two main sources. "A lot of money is going to end up in our hands," Jean says.
Jean is CEO of HerMoney.com, where she shares the skills, ideas and information for women to be more in control of, and empowered by, their money.
Jean brings a message of the imminent financial revolution that will change who owns, controls, and makes decisions about money and wealth in our society.