Two Questions For A Modest Millionaire with Kyle Dennis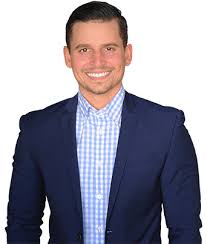 Kyle Dennis
How did one guy make over $7 Million in the stock market by the age of 28 years by learning to trade stocks in his spare time? Could you do the same? (Or by 38, 48, 58…). And when you made it, could you look back and honestly say to yourself that the money didn't really matter?
Kyle Dennis came from humble beginnings, learned to trade stocks, and made millions of dollars. And yet he still lives quite simply, humbly. He takes care of his family and close friends, and he is as sensible with money today as he was while working a 9-5 job out of college. Or, for that matter, when he was fixing iPod screens to make a little extra money while at college.
Today Kyle Dennis is recognized as one of the most successful traders anywhere in the markets, and now shares his trading skills with thousands of his own students and individual traders. Many of these students have gone on to trading success in their own right, too.
But if one guy from a modest beginning could realize this kind of outlier financial success before he was 30, could anyone do the same thing? Kyle thinks, "Sure; why not?" But the money is not the real story here. Because the true success that Kyle achieved, and the real freedom he discovered, is in having a really cool job that you love doing every day.
If this sounds a little bit like the fairytale story of someone who won the lottery, and never did a lick of work in their life; to quote Steve Jobs, "If you really look closely, most overnight successes took a long time." And on the way to the top, Kyle experienced a lot of trial and tribulation, and a lot of discouragement. He lost half his account. He felt that he wanted to quit. And there were days where he lost $50,000 or more and wanted to throw up.
Dedication, persistence, tenacity, and pushing through every valley and peak that came in his way.
In this episode of WealthWise Kyle guides us along his journey and openly shares how he built his fortune one step at a time and how he now shares and continues to preserve his wealth with a humility and openness that invites anyone to follow their own path to riches and to improve their own life and the lives of those around them.
Recent WealthWise Podcast Episodes
Decisions, decisions, decisions… Without decisions, there is no action, only dreams. Alex Fang is CEO of Sublime Canna Cannabis Corporation, and he's developed a decision-making process that creates predictable and successful outcomes.  Whether that's acing the...