One of the biggest lessons most traders take time to learn is that it doesn't really matter what the market overall is doing. You can learn how to find solid trades even when the market overall is being derpy.
Some of our recent interviews with RagingBull traders revealed their methods for finding potential trades even in times of uncertainty or when the market should be doing one thing but, inexplicably, does another.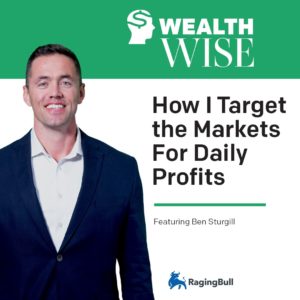 I shared more about how I find and target potential trades in How I Target the Markets For Daily Profits. I shared with our editor more about the indicators I target to day trade the S&P 500, and also shared my thoughts about why trading the S&P 500 is more predictable than trading individual stocks. You can also hear how I trade the market with a view to profiting no matter whether it's headed up or down.
Last week I also shared more about how I first got into trading when I was 16, and shared three of my favorite trading books, and you can catch that episode right here.
Speaking of targeting trades, I caught up with Kyle Dennis recently. Kyle is now approaching almost $10 million in total trading profits! 
Although the markets are choppy (red green, red, green) and it's difficult to see an overall trend for traders to follow, it doesn't seem to have stopped Kyle Dennis from finding trades using his favorite research techniques of finding catalysts.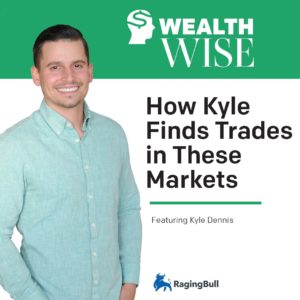 In my interview with Kyle he shared how he is able to target trades using catalyst events combined with charting fundamentals. And he gives the details of two free websites he uses from where to begin those searches forpotential catalysts!
Catch Kyle here.