How to Succeed By Beginning With The End In Mind with Codie Sanchez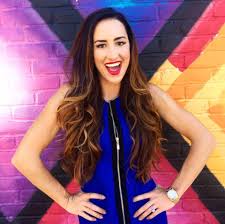 Codie Sanchez
By her own admission Codie Sanchez comes from a family of "immigrant hustlers." And she believed from an early age that she could never rely on anyone but herself—so go for it, and push your dreams across the finishing line!
Codie sees it this way, "A lot of magic resides on the other side of hard work, determination and effort." And the way she gets to the magic is by starting with the end in mind in everything that she pursues.
And for Codie, the real goal is?
Every time she has "annoyances" during the day, or during a project when something didn't seem "fair" or she didn't get credit for something, she'd ask herself, "Does this mess with my end state? No, it doesn't. Okay, I'm not going to fight it."
The real goal is… whatever your end state is.
That's how Codie got through it and rose to the top in her field.
On today's edition of WealthWise Codie shares how she intelligently hustled her way from nothing to a position where she fulfills her personal goals and creates influence and purpose. She shares her focused approach to achieving the end goal, and describes how she uses it to get across the finish line every time.
Codie describes herself as a "reformed journalist", and is now a Managing Director and Partner at Entourage Effect Capital, a private equity firm focused specifically on investing in the legalized cannabis industry.
Throughout her career, she has worked at the intersection of marketing and money, and excels at finding contrarian ways to invest. She has always balanced her professional activities with her non-profit service to empower women, veterans and Latinos.
Join us as Codie shares how to use purposeful drive and keeping the end state in mind all along the way.
Recent WealthWise Podcast Episodes
Decisions, decisions, decisions… Without decisions, there is no action, only dreams. Alex Fang is CEO of Sublime Canna Cannabis Corporation, and he's developed a decision-making process that creates predictable and successful outcomes.  Whether that's acing the...