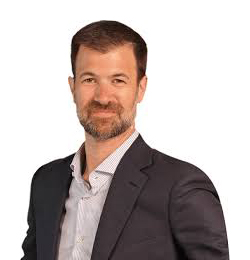 Jeff Bishop
Fired over 15 times when working for other people, including for trading options at work, Jeff Bishop appeared to have at least one hallmark quality a number of successful entrepreneurs possess: they are all-but unemployable by other people and seem driven, or destined to make their way by doing their own thing.
"Turns out, I'm not a very good employee," remarked Jeff.
Jeff has a masters degree in economics and finance, and is a member of MENSA, the high IQ society. For a number of years, Jeff successfully applied these skills to playing online poker. Like successful traders, successful poker players don't play the game; they play the odds. But it wasn't poker that ultimately became Jeff's way of applying his sharp mind to playing the odds and winning a fortune, but as an options trader.
Jeff started trading options over 20 years ago and not only became a multi millionaire through trading, but within the mix built one of the largest and most successful trading coaching companies in the world, Raging Bull, where he has gathered together some of the top real money traders who coach tens of thousands of individual trading students on how to become successful traders.
Jeff has for many years supported a range of charities, and he recently co founded a foundation with the aim of donating trading profits and paying them forward to charities and philanthropic organizations. By any standard Jeff lives a life a life of inner and outer riches.
Breaking the rules and beating the odds seems to come naturally to Jeff and he is constantly thinking outside the box, and building new boxes as he grows – and shares – his wisdom and his wealth.
Join us as Jeff shares how he broke the rules, beat the odds, and built wealth doing so.