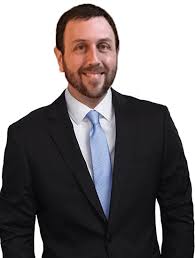 Nate Bear
The situation demanded it, and somehow Nate patiently took it all in his stride. But when he returned home from a vacation with his family of 6 (and 2 dogs) and realized that the hotel room they just left was bigger than their current house, it was time for big changes!
Nate's story – and it really is a good story – will have you biting your nails as you share his journey of perseverance that takes us from rags to riches… to rags to riches… to rags… over almost 8 years of trying, failing, and trying again until he finally discovering a formula that would lead him to unlock the keys to wealth… and a bigger house!
In many ways, Nate's narrative reminds of Russell Crowe in Cindarella Man, and you will want to cheer him on, too, as against the odds he triumphs!
Every day now Nate greets his family, grabs a cup of joe, switches on his PC and trades on the stock market. It's a long way from designing restrooms for fast food restaurants and doing the corporate grind.
They say if you want a breakthrough, you have to break something. Nate's breakthrough happened out in the boonies and while cut off from everything that he had previously thought that he needed to be successful.
Share wealth, wisdom, and breakthroughs with Nate Bear in this compelling episode!