How I Grow & Share Wealth Through Simplicity with Rachel Cruze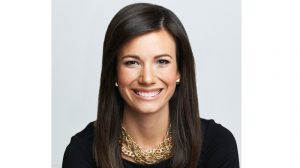 Rachel Cruze
Born into bankruptcy. What a start in life! But born into a family who decided to change how they thought about money and wealth and who are now recognized as one of the most reliable and trustworthy when it comes to being savvy with money and in building wealth.
Rachel Cruze grew up with a family who emphasized the value of economy and a sensible, level headed approach to saving and spending. The fresh and new ways that she and her family began to think about money and wealth as she grew up, provided one of the best groundings for the subsequent creation and establishment of wealth that anyone could ever have.
Gradually Rachel started to inspire others through her beliefs, thoughts, and practical ways to behave with money, and gradually this set her on a path to help people with their finances and in building their own wealth.
Rachel shares her incredible story about her early life, how this formed her early lessons about money and wealth, and how this created the start of an incredible financial education company now known as Ramsey Solutions as well as her desire to be apart of it.
Rachel brings a fun, grounded, and deeply conscious perspective about money and wealth as she shares the wisdom of money and wealth.
Recent WealthWise Podcast Episodes
Decisions, decisions, decisions… Without decisions, there is no action, only dreams. Alex Fang is CEO of Sublime Canna Cannabis Corporation, and he's developed a decision-making process that creates predictable and successful outcomes.  Whether that's acing the...