How I Gained Wealth & Money Together with Connor Shelefontiuk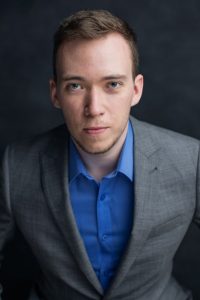 Connor Shelefontiuk
At first glance you could be forgiven for thinking that Connor Shelefontiuk is just another young, ultra-successful millionaire that you seem to hear about. And in many ways he seems to fit the profile, starting with a measly 8 bucks in his bank account, and an 18-hour a day video game addiction, all while trying to find an easy way to make his first million without any hard work. You know the story…
And so when one of his gaming buddies mentioned that he ran a Shopify store, Connor wanted to get a piece of the action and make some easy money so that he could spend more time playing more video games and quit worrying about money.
Yeah, dude! Easy money always sounds good, right?
That first spectacular failure sparked Connor's competitive gene even more, and he gradually worked at, uncovered, and perfected a formula that allowed him to beat the system and to reach progressively higher levels on the game of e-commerce through Shopify!
Connor is now an expert in Shopify e-commerce, and has so far launched over 11 ultra-profitable Shopify stores, and that have so far netted him over $4 million!
Connor shares what drove him to success after so long spent playing video games, and how some of the simple things that he learned as a child gave him the insight and the edge to break through to big success so young in life. Connor's thoughts on what money really means to him (including practical advice on what kind of supercar he decided to buy!) and how to think and behave when a massive amount of money descends in your life so quickly, as it did for him.
Connor is a remarkable young entrepreneur, and was able to achieve more financial success by age 24 than many people will in an entire lifetime. But maybe it is the deeper wealth that he uncovered that is the real prize for winning this particular game.
Discover how he chooses what to spend his money on, and hear how he now coaches others to repeat his own success on Shopify. Plus we share his thoughts on global travel, rescuing animals, and how to stay ahead by always learning and adapting to new things.
Listen as a young entrepreneur shares the wisdom of the ages… and how he quit his video game addiction without even trying!
Recent WealthWise Podcast Episodes
Decisions, decisions, decisions… Without decisions, there is no action, only dreams. Alex Fang is CEO of Sublime Canna Cannabis Corporation, and he's developed a decision-making process that creates predictable and successful outcomes.  Whether that's acing the...