Hi there— David Cross here, WealthWise's Editor. 
Join me as I interview the mighty "Big" Ben Sturgill!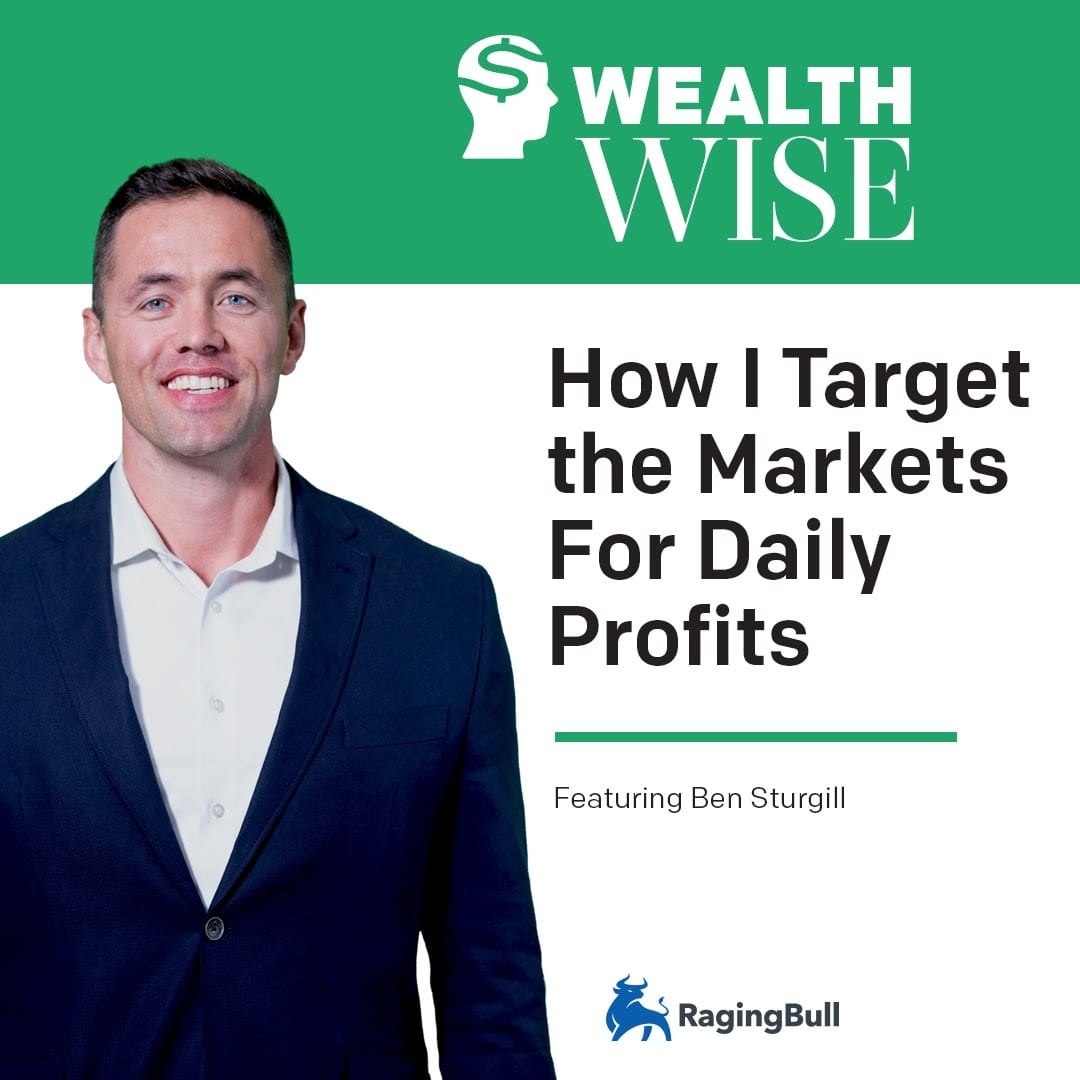 Ben has nailed his last 30 out of 32 trades on the S&P 500 ETF.
His average profit for these trades has been 25%. 
That's a very strong track record but what I really wanted to know was HOW he does that.
I wanted Ben to break down exactly what he is looking for – the combination of elements – that go into day trading the S&P 500, the SPY.
Through his Daily Profit Machine service Ben trades the SPY each day, and alerts his readers about the trades he is making, whether he thinks the SPY is headed up or down, and in what timeframe.
Ben and I dived deep inside his trading system and uncovered;
The indicators Ben targets to day trade the S&P 500

Which three markets Ben looks at to help him predict where the stock market is headed

Why day trading the S&P 500 is more predictable than trading individual stocks

Why a crash in even a big company might not impact the S&P 500 as a whole

How Ben trades the market and can profit no matter whether it's headed up or down
Whether you are an experienced trader wanting to dive deep into the mechanics of how Ben trades the SPY, or a less experienced trader who is less interested in how the system works and just want to know how you can profit, I think you will enjoy my interview with Ben! 
Few traders thus successful are as generous with their time and as open as Ben about the system he's built and the deep groundwork he does on a daily basis!