From $250,000 of Debt to a Multi-Million Dollar Net Worth with Jason Bond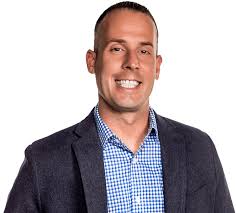 Jason Bond
How much personal debt is too much personal debt, and at what point does it hold you back so much that any further progress seems impossible?
There he was, following his early career dreams while working on a master's degree. Jason Bond had built a successful career, and enjoyed a very happy marriage, but was saddled with massive personal debt; $250,000 of debt to be precise! That deep of a hole is difficult enough for anyone to dig their way out of, but especially on a gym teacher's salary!
But small corrections in course can have massive influences in the final destination as the bigger path begins to unfold, and Jason decided to take the path less traveled to arrive at his goal.
Jason Bond's personal journey from deep debt to becoming a multimillionaire is motivating to recount and share. Through intense focus and dogged determination, Jason was able to learn new ways to lift himself out of debt, and taught himself how to generate huge profits through a simple, effective way to trade small cap stocks in the stock market.
In fact Jason so successfully rid himself of debt, that he built a life free from consumer credit, too. Not a credit card to his name, he now pays for everything in cash!
Jason Bond initially explored stock trading as a way to generate a little additional income to help pay off his debts. But it resulted in such a life transforming experience for him that he went on to co-found Raging Bull, an online stock and options trading education service, where he shares his expertise with others.
A skilled educator and coach at heart, Jason was able to break down the methods he used to win such big profits in the stock market and started to teach other people how to trade stocks. A number of those students then went on to generate millions in stock market profits through jason's proven methods.
Jason is now Head of coaching at Raging Bull and mentors individual traders and leads other trading educators and coaches in a number of trading services.
Jason's is known by anyone who meets him for his tenacity, enthusiasm, and passion to succeed. He embodies the principle that success is a journey and not a destination, and he transformed his own life, and along that journey the lives of thousands of others. Jason has now coached tens-of-thousands of people to master the ideas, skills, beliefs, and methods to build and live a more prosperous life.
For Jason, where you are today is simply your starting point. He is a master of helping anyone to restructure their trading and investing behaviours and provides practical ways to gain the necessary skills to build success in the stock market.
Throughout this growth from a significant negative net worth to becoming financially wealthy and free of debt, Jason continued to enjoy the inner wealth that many people believe can only come from being financially wealthy in the first place.
Join Jason Bond as he opens the entire pathway before us; his journey from debt to financial freedom, and all the while staying wealthy.
Recent WealthWise Podcast Episodes
Decisions, decisions, decisions… Without decisions, there is no action, only dreams. Alex Fang is CEO of Sublime Canna Cannabis Corporation, and he's developed a decision-making process that creates predictable and successful outcomes.  Whether that's acing the...