First Gain Wealth, Then Become a Millionaire with Chris Graebe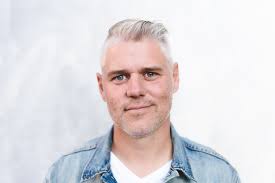 Chris Graebe
"When I become a millionaire I'm going to…" How many times have you thought that to yourself? Chris Graebe had already been "successful" before he realized true wealth. In fact the realisation of just how wealthy he really was came to him while he was still working a "make-ends-meet" waiting job at a steakhouse, long before he actually became a millionaire.
That wealth guided his decisions from that moment forward and onto the path of how he would eventually become a millionaire. Chris decided to take his wealth with him on the journey ahead as he built his financial success.
As a former member of MTV's reality show Road Rules, Chris was almost a household name. But he constantly saw how outer success alone did not bring the true fulfilment a truly wealthy life brings, and so decided to build his life and grow his wealth differently… consciously.
Chris shares many truisms of living a wealthy life in today's edition of WealthWise, and speaks about paying attention to wealth as the foundation and basis for creating money, and how principles underpin practice. By choosing to use his wealth to live a rich life, and deciding to invert the ubiquitous wealth pyramid ("make money then you'll be happy"), this brought him a level of fulfilment even while he was building his financial success.
Chris decided that he was going to "build a house that he wanted to live in" and in this deeply inspiring episode he guides us through the inner and outer journey he took on the way to success.
Today Chris runs a couple of successful business and easily balances the seemingly divergent aspects of big outer success with a balanced, happy, and harmonious marriage and family life. From some perspectives these two facets can seem to be at odds with each other.
Chris brings a new model for leading a rich life and offers a refreshing perspective into how to lead a wealthy life that is a polar opposite to how the successful and "rich" are portrayed every day in the media, messages and mayhem that appear in media all around us.
Focusing on the wealth in his life first has made all the difference to Chris and his family, and his business success.
Recent WealthWise Podcast Episodes
Decisions, decisions, decisions… Without decisions, there is no action, only dreams. Alex Fang is CEO of Sublime Canna Cannabis Corporation, and he's developed a decision-making process that creates predictable and successful outcomes.  Whether that's acing the...