Exciting news! We've got a new member of the Raging Bull team.
And this week Jeff Bishop interviews him. JC Parets, CMT (Chartered Market Technician) is a savvy technical analyst and founder of All Star Charts. JC has you covered for every charting and quantitative point of view you could imagine!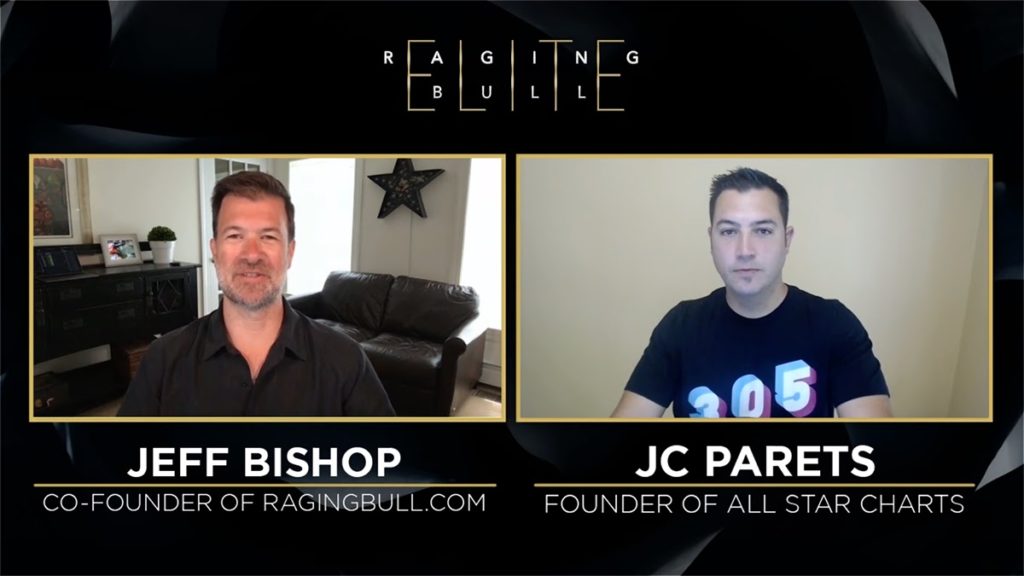 JC's business, All Star Charts, is a research platform for market investors around the world and uses a top-down technical analysis approach. Before starting All Star Charts in 2010, JC worked on the sell side as a broker, analyst, and investment banker.
JC's going to be a new technical analyst with RagingBull. Jeff considers JC one of the most experienced technical analysts out there and has personally followed him for a long time. He has great insights into the market, and using technical analysis make trades, and get a good, fundamental understanding of where we are as an economy, where the markets are right, and how to base trades off that.
There are underlying reasons why you should be in a sector or a specific trade or not. And that's what technical analysis can tell you. 
Listen (or watch!) Jeff Bishop welcome JC Parets to RagingBull!